My great nephews blog, manned by his awesome mommy got me now hooked on this sight. I read the new theme for the week and knew I had a couple of pics to enter into it.
For the kids catagory, this is of my boys Phoenix and Jusitce exstatic to have daddy home from his 3rd Iraq Deployment. Phoenix was 8 and justice was 4 in 2006, and yes they walk all over their dad LOL.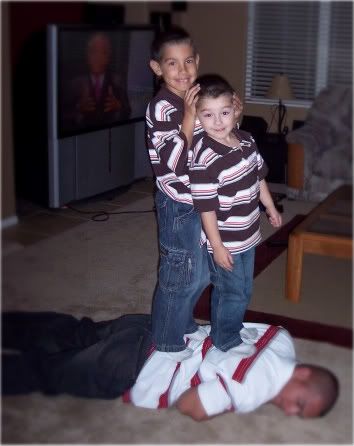 ---
The adult catagory is of hubby at the Tostito Bowl cheering on his Texas Longhorns in 2009.